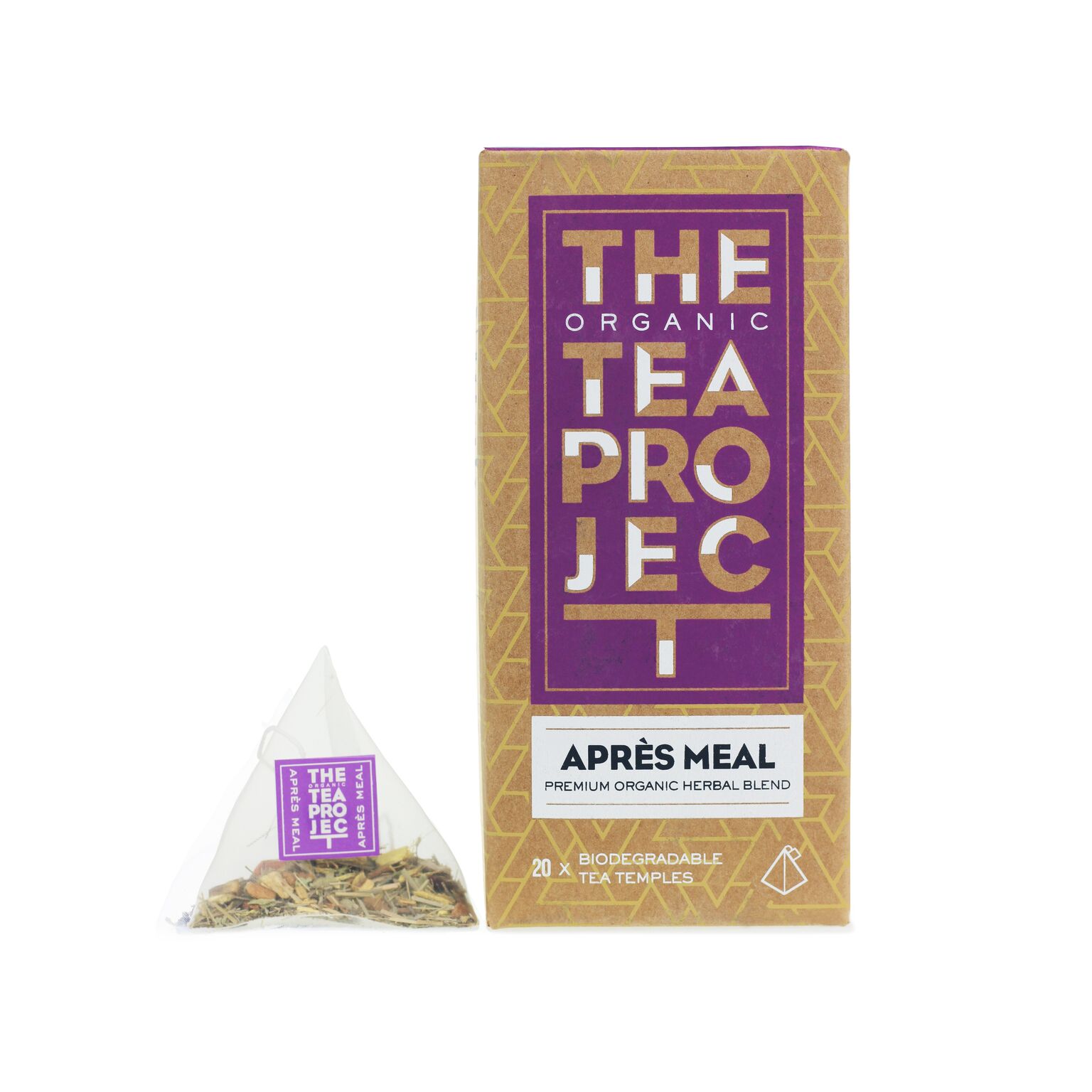 Organic Après Meal Tea
The Organic Tea Project Après Meal Tea
if you are feeling bloated after dinner, then this blend may help to relieve digestive discomfort.
The Organic Tea Project works directly with the growers and this allows for a fresher product as the tea is sourced directly from the plantation. The tea temples (tea bags) are compostable - further lessening the environmental footprint.
The founders of this brand have a fantastic back story – three of them grew up in an eco-conscious community in India, which gave them their introduction to the tea plantations. Their teas are Certified Organic and grown in India.
INGREDIENTS
Organic Lemongrass

Liquorice root

Lemon Verbena

Pepperment Leaf

Ceylon

Cinnamon

Rosehip .