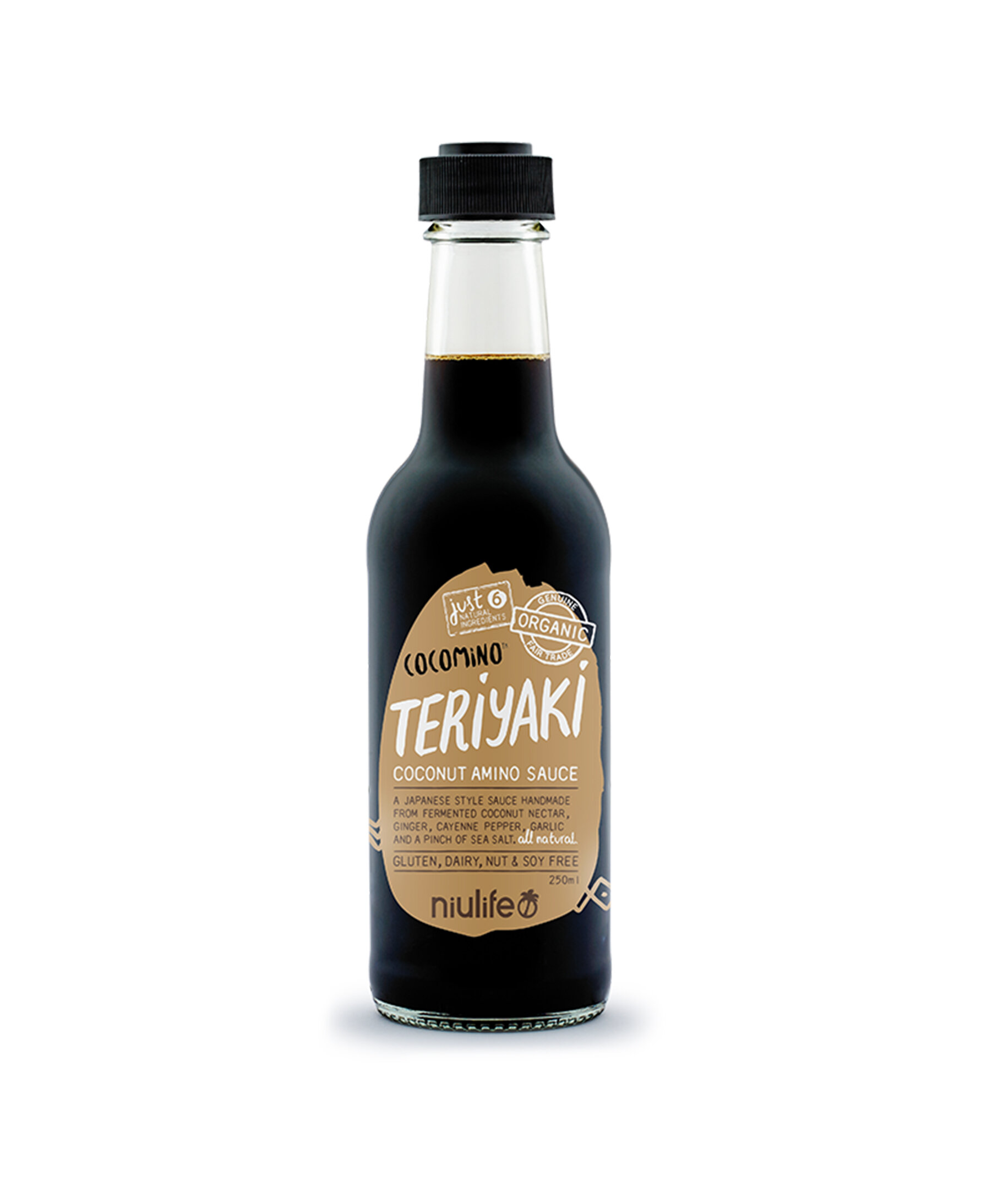 Coconut Teriyaki
Niulife Original Coconut Amino Teriyaki Sauce 250mL
This is a soy-free substitute for traditional teriyaki sauce. A great marinade and basting sauce!
We've been big fans of Niulife since watching their story on ABC's Landline several years ago.
In the 1990s, Niulife wanted to support local communities in the Solomon Islands. They invented a Coconut Oil Press which was distributed to villages who set up micro businesses. All the oil made is sold to Niulife and all profits are distributed back into the villages. This model has been so successful it is now used in Fiji, Samoa, Tonga, Vanuatu, Indonesia, PNG and Kiribati, Africa, India and the Caribbean.
INGREDIENTS
Coconut Blossom Nectar

Garlic

Ginger

Onion

Cayenne Pepper

Sea Salt
You might also like: