Hazelnut Brownie Collagen Bar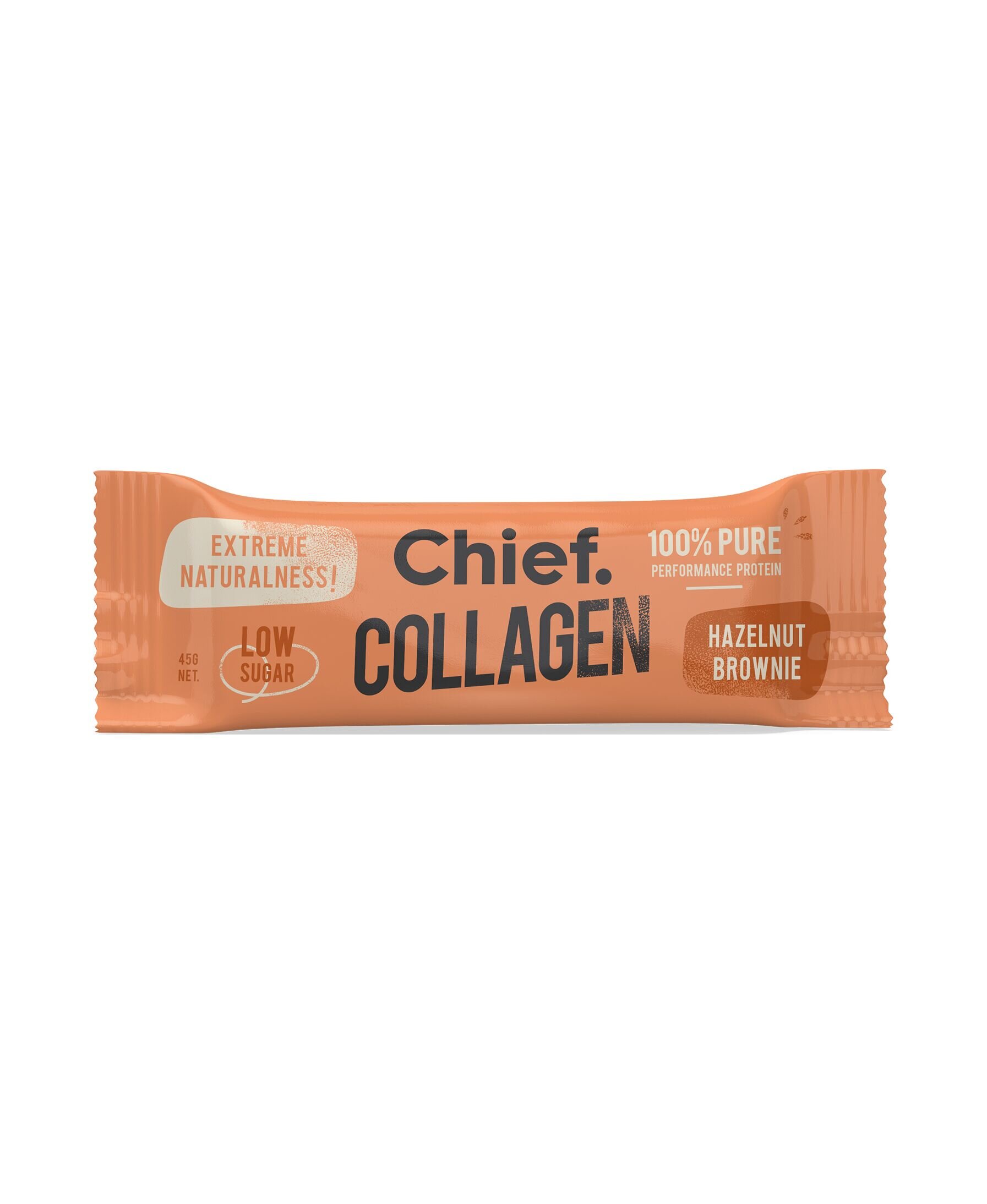 Hazelnut Brownie Collagen Bar
Chief Collagen Bars 45g
These bars use nuts (instead of dates) as their base and have only 5 grams of carbs per bar. The ingredient list is clean, and they taste fantastic!
Generally, we steer clear of so-called "health" or protein bars.
Many of these bars are made with dates, which push their sugar content way above levels we are comfortable with. Many have ingredients with names we cannot pronounce. So when Chief Collagen bars recently hit the market, we became big fans.
If you need a snack, these are a special treat!
INGREDIENTS
Dry roasted cashew nuts, grass-fed hydrolysed collagen powder (11g), dry roasted hazelnuts, tapioca starch, bamboo fiber, raw organic cacao powder, pure organic maple syrup, organic desiccated coconut, Himalayan salt, MCT oil powder (MCT Oil, acacia fiber), camu camu powder (natural vitamin C), vanilla bean powder and monk fruit powder, salt.
You might also like: