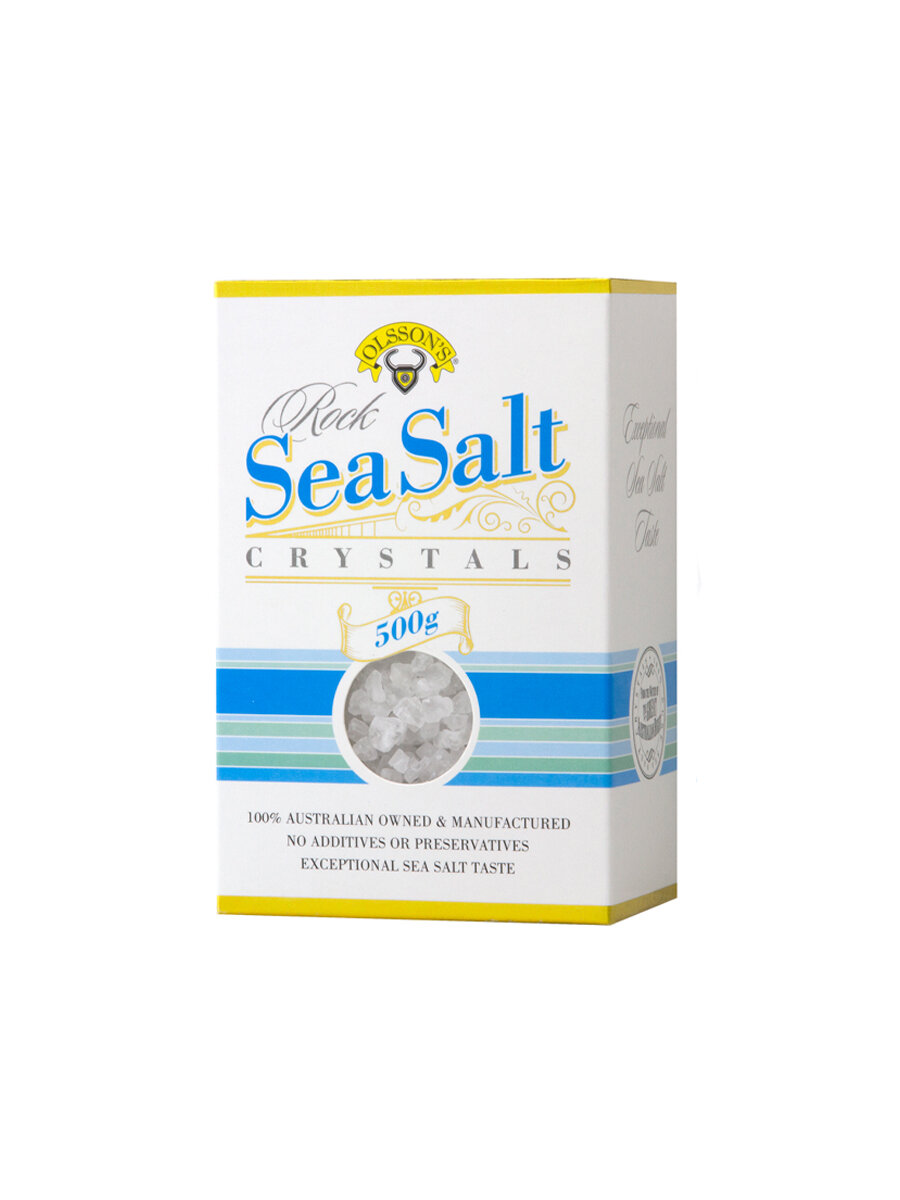 Salt Crystals
Olssons Rock Sea Salt Crystals. In a convenient pack and perfect to use in grinders.
We like using Australian sea salt and there is none better than Olssons. Located at Eyre Peninsular in South Australia, the Olsson family have had plenty of practice – they have been in operation since 1957.
INGREDIENTS
Australian natural sea salt crystals.
You might also like: